Vayalarikathu Ayurvedic Nursing Home at Varkala, Trivandrum, Kerala
Established since 1980.This charitable institution specialises in Marma therapy and Panchakarma therapy, the ancient health care system of India.
Vayalarikath Ayurveda looks at the whole person, not only at the symptoms and the disease the individual has been diagnosed with, but also the disease process and how the person got to their current state of health. It is now being recognized as one of the most important systems of mind, body medicine with its popularity spreading throughout the world.
At Vayalarikath Ayurveda you can experience the ayurvedic medicine at its purity to balance the life force to achieve a healthy & happy life at physical, mental, emotional and spiritual levels.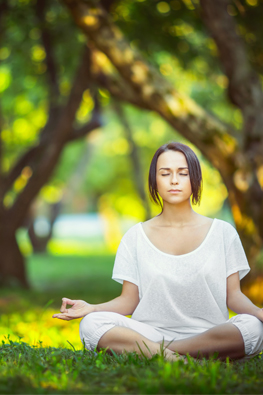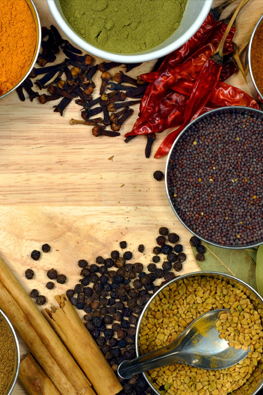 Dr.Hridya &Team ;

i was really impressed by the approch of Dr.Hridya towards the patients.she is very kind and able to understand the patients issue carefully.she makes the patients more comfortable throughout the appointment,also he is able to plan a treatment according the requirment of the patients .

My sincere appreciation to entire team such as treatment Technicians,Receptionist and Dr.Hridya.I would highly reccomend shanthi Ayurveda to my friends without any second thought/hesitation. i am really satisfied with the treatment they provide me .hopefully i will get well soon .god bless you all.
-- R.S Emilianu
i was over weight with 106 kg.and i selected 14 days weight redution treatment package .with in 3 days i felt the changes in body .in that 14 days of treatment i lost 7 kg.the doctor suggested to take the second sessions after 3 months and adviced me to continue with weekly once massage and daily exercises.doctor prescribed me some medicine too .i really wondered .with in 3 months i lost 10 kg extra.now i finished my second session ,and now i am 85 kg ...i will not get any where these difference with in 3 months .really impressed and deffinitely suggest to my friends .thanks to entire team of Vayalarikath Ayurveda.
-- Praveen
എന്റെ പേര് ജോബിൻ ,എനിക്ക് നട്ടെല്ല് വേദനയുമായാണ് ഇവിടെ വന്നത് .ഇവിടെ വന്നു ഡോക്ടറെ കണ്ടപ്പോൾ ചികിത്സ വേണമെന്ന് പറഞ്ഞു .എന്റെ നിലവിലുള്ള സാഹചര്യത്തിനാലും ശംബളം കുറവായതിനാലും എനിക്ക് ചികിത്സ ചെയ്യാൻ കഴിയാത്ത കാര്യം ഡോക്ടറെ അറിയിച്ചു .വാർഷിക ആഘോഷങ്ങളുടെ ഭാഗമായി 10 പേർക്ക് സൗജന്യ ചികിത്സ നടത്തുന്ന വിവരം ഡോക്ടർ എന്നോട് പറഞ്ഞു .മാനേജ്‌മെന്റ് എന്റെ പേരും അതിൽ ഉൾപ്പെടുത്തി എനിക്ക് സൗജന്യ ചികിത്സ അനുവദിച്ചു .എനിക്ക് ഇപ്പൊ നല്ല ഭേദം ഉണ്ട് .ശാന്തി ആയുർവേദ സെന്റർലെ എല്ലാവരോടും എന്റെ നന്ദി അറിയിക്കുന്നു .

JOBIN
Rejuvenated, refreshed and feeling good, Thank you
-- Darrelle
MORE ABOUT US
VAYALARIKATHU AYURVEDA WELNESS
---
We have well established Ayurveda charitable institution, engaged in the practice And propagation of Ayurveda, The ancient health care  located in  VARKALA – TRIVANDRUM,KERALA
Vayalarikath Ayurvedic wellness & Nursing home is a unique facility that helps restore the natural balance of Your mind, body and spirit by combining ancient medical techniques and complementary therapies used worldwide. This residential Facility brings in the best medical doctors and therapies from around the world.
We provide authentic traditional Ayurveda treatments under the guidance of well experienced Ayurveda physicians, who is having years of international experience. We are having a team highly qualified well experienced and licensed male and female Ayurveda Panchakarma technicians. We have separate male & female fully equipped treatment rooms with bath facility. We offer all kinds of authentic- Traditional Ayurveda treatments.
IMPRESSED WITH US ?
Fusce non leo ut sapien volutpat volutpat tiam rutrum malesuada erat sollicitudin non.